Reflections During Lockdown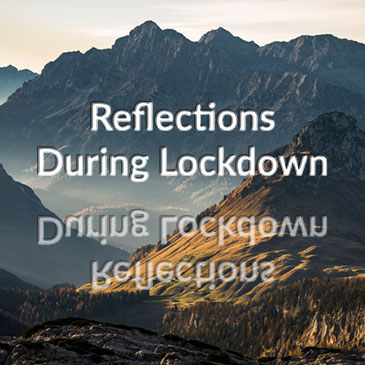 About this Series
June-July 2020 has been a challenging time for those of us living in Melbourne, Victoria, Australia as a second wave of covid-19 infections has forced the re-imposition of very strict lockdown measures. Rigid enforcement of stay-at-home rules, compulsory mask wearing in public are taking a toll on the 5 million plus population.
We begin a new five-week sermon series as we reflect on our present situation. Over the coming weeks we will reflect on some of the big theological, pastoral and apologetic issues raised by the COVID-19 lockdown. Join us each week and invite family and friends as well. Give us some feedback or send in your questions and prayer requests. We are keen to keep up some level of conversation even if we can't meet in person.
Hope, Love and Good Works in a Time of Danger
23rd August 2020
Bible Text: 1 Peter 3:1-8
Preacher: Mark Simon
Series: Reflections During Lockdown
Crisis Is An Opportunity for Spiritual Growth
16th August 2020
Bible Text: Romans 5:1-8
Preacher: Mike McNamara
Series: Reflections During Lockdown
Why Would A Loving God Allow A Pandemic to Happen?
9th August 2020
Bible Text: Genesis 3:1-7, Romans 8:18-22
Preacher: Peter MacPherson
Series: Reflections During Lockdown
Prayer And Lament
2nd August 2020
Bible Text: Lamentations 3:19-24
Preacher: Andrea Hensher
Series: Reflections During Lockdown
Everything's Changed But God is Still In Charge
26h July 2020
Bible Text: James 4:13-15
Preacher: Lauren Weatherlake
Series: Reflections During Lockdown