The Promised Land - The Book of Joshua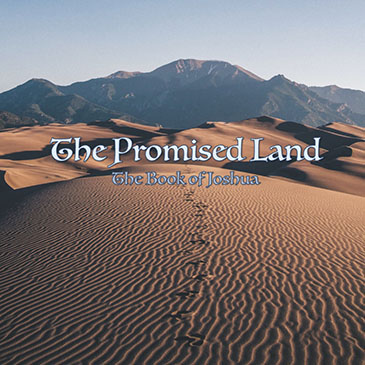 About the Series
Forty years prior, Israel stood at the threshold of crossing the Jordan but the disbelief and disobedience of the Lord meant that they were punished by wondering for 40 years in the wilderness .
After 40 years in the wilderness, Israel is finally on the brink of entering the Promised Land. Moses, the great leader has died. The Lord appoints Moses's servant Joshua to take over the leadership and his great task is to lead the Israelites across the Jordan and into the Promised Land.
This is a great story of obedience to the Lord and the fulfillment of the Lord's promises.
Serve The Lord
10th April 2022
Bible Text: Joshua 24:1-33
Preacher: Peter MacPherson
Series: The Promised Land - The book of Joshua
Hold Fast To The Lord
3rd April 2022
Bible Text: Joshua 23:1-16
Preacher: Mark Simon
Series: The Promised Land - The book of Joshua
The Promised Land
27th March 2022
Bible Text: Joshua 13-21
Preacher: Rene Pfitzner
Series: The Promised Land - The book of Joshua
Conquest
20th March 2022
Bible Text: Joshua 9-12
Preacher: Peter MacPherson
Series: The Promised Land - The book of Joshua
Covenant
13th March 2022
Bible Text: Joshua 7:1-26, 8:1-35
Preacher: Mike McNamara
Series: The Promised Land - The book of Joshua
Jericho
6th March 2022
Bible Text: Joshua 5:1-15, 6:1-27
Preacher: Peter MacPherson
Series: The Promised Land - The book of Joshua
Crossing The Jordan
27th February 2022
Bible Text: Joshua 3:1-17,4:1-24
Preacher: Mark Simon
Series: The Promised Land - The book of Joshua
Rahab The Prostitute
20th February 2022
Bible Text: Joshua 2:1-24
Preacher: Rene Pfitzner
Series: The Promised Land - The book of Joshua
Be Strong and Courageous
13th February 2022
Bible Text: Joshua 1:1-18
Preacher: Peter MacPherson
Series: The Promised Land - The book of Joshua