The Alpha Course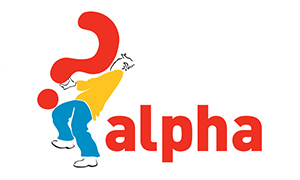 Alpha provides an opportunity to explore the meaning of life in a relaxed setting with seven thought-provoking weekly sessions that cover various aspects of the Christian faith. Over 20 million people worldwide have now attended an Alpha course.
A typical Alpha evening involves sharing a meal or supper with your Alpha group, watching a short video on a range of topics (such as Who is Jesus? and How does He guide us?), which is then followed with a chance to ask your own questions and listen to the thoughts and questions of others.
Contact the office to have a chat with our Assistant Minister for more information if you are interested in being part of this life changing course.
See Through The Scriptures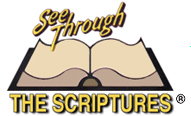 Grasping the big story that runs through the Bible can be daunting. How does the average person make sense of it all? What relevance do all the genealogies and descriptions of ancient battles have to our world today? Do Christians really need to bother with the Old Testament when the "good news" of the Gospel is all there in the New Testament?
This course, conducted over two 3.5 hour sessions, seeks to help answer some of these questions and provide an overview of the Bible and God's story as it unfolds in history.
Contact the office and have a chat with our Assistant Minister .
Just Walk Across The Room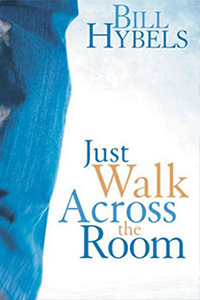 A few steps and a friendly hello may be all it takes to change someone's life - and their eternity. And the good news is, it has more to do with taking a genuine interest in another person and listening to their story than it does with learning evangelism tactics and techniques.
This course, conducted over four 1.5 hour sessions, will assist in equipping you for genuine, conversational sharing of your faith and the gospel with family and friends.
Contact the office and have a chat with our Assistant Minister.
When God's People Pray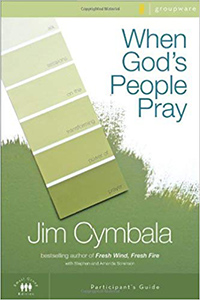 Prayer can change lives and circumstances like nothing else can. What are the keys to unlock its power that turn prayer from mere activity into a vital link with God and all his resources? In When God's People Pray, Jim Cymbala, pastor of the Brooklyn Tabernacle, shows you and your small group truths about prayer. Sessions include:
God's Heart for Us
The Amazing Power of Prayer
Obedience in Prayer
The Word of God and Prayer
Why Prayer Matters
Creating a Prayer Ministry in Your Church
These six sessions are designed to help you pray with a new confidence and expectation.
Contact the office and have a chat with our Assistant Minister.