Children's Program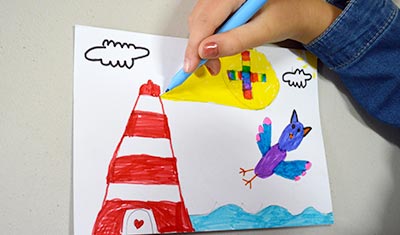 On Sunday mornings we run age appropriate groups for children during our 9.30am service. There is a weekly group during term time for ages up to grade 7/8. Here children can explore and learn about God. We call this program Lighthouse.
In coming months we will be looking at Acts from the perspective of being friends of Jesus. Paul's conversion, journeys and adventures will feature prominently. On the way we will do some sewing (like Dorcas) and mend a tent (like Paul). We will also have the Great Vermont Bake-off and (if all goes well) serve scones after Church!
As of April 2019 we have just finished running a free children's holiday program called I Spy at the church. We averaged 20 children per day, with a total of 35 different children attending over the 4 days (April 15 - 18) in the week leading to Easter. Much fun and enjoyment was had during arts and crafts, aerobics and games, and Bible stories.
Below is a short presentation of the children's work telling the story of Zaccheus, whose life was transformed when he met Jesus!