School Holiday Program - I Spy Club was a Wonderful Time!
The children, Junior Spies, had a wonderful time, and can't wait to come again next year! Our leaders, called Senior Spies, had as much fun and enjoyment as the children, and we also can't wait to run the program again next year!
During our Easter Sunday service, the children were invited to attend with their families to present some of their art work, and to perform a couple of songs.
We were given an aerobics song called Unreal, Banana Peel, about how God's love is so unreal! The children led us in song - My God is So Big, So Strong and so Mighty!
The adults in the congregation had a ball joining in with the children - a marvellous time as a whole church family praising God in song and movement.
All children are invited to come to our Lighthouse kid's program which runs during the weekly Sunday 9.30AM services! The leaders of I Spy also run the Lighthouse program - which features Bible stories, arts and crafts - click here for more information.
We made a short movie called Zaccheus (1 min 38s) which showcases the artwork made for this Bible story of the tax collector Zaccheus meeting Jesus and having his life transformed. The movie is at the bottom of the page.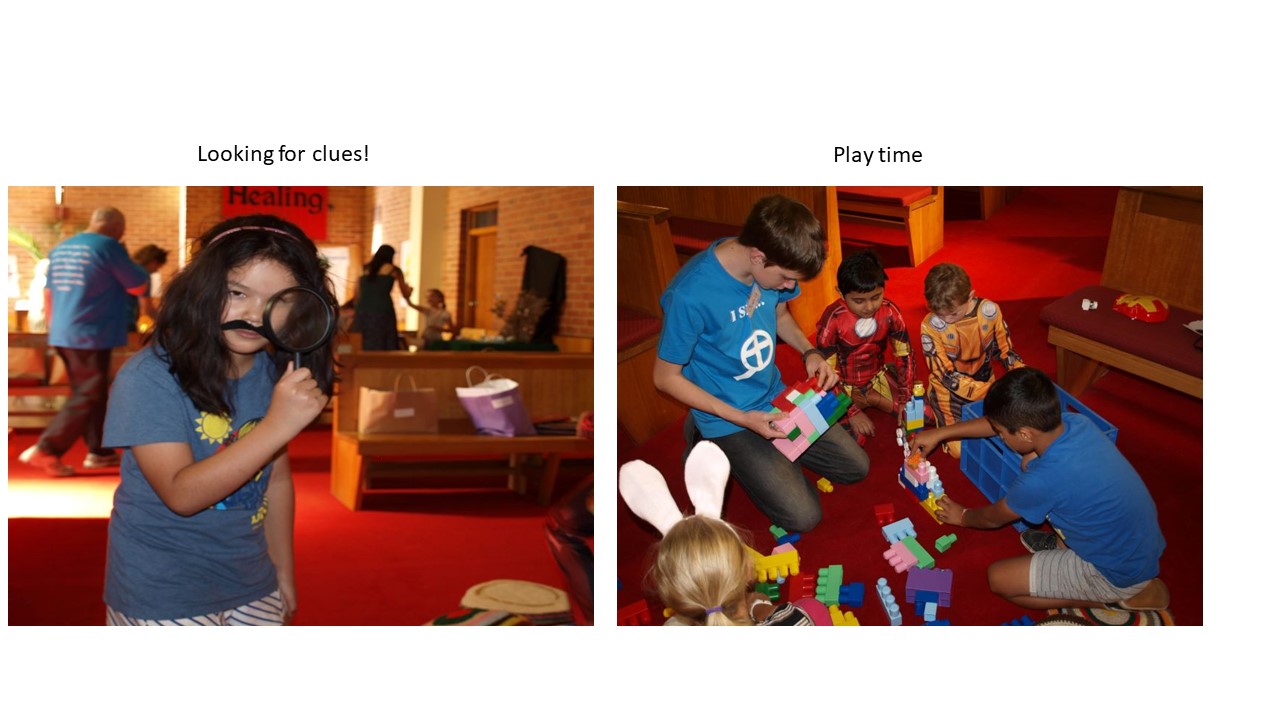 Kids Revenge! Master spies Tony and Sarah get a facial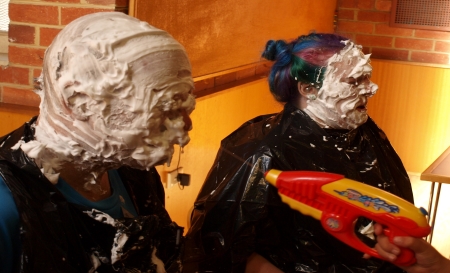 f
Song Time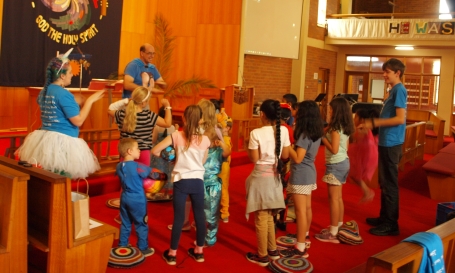 Story Time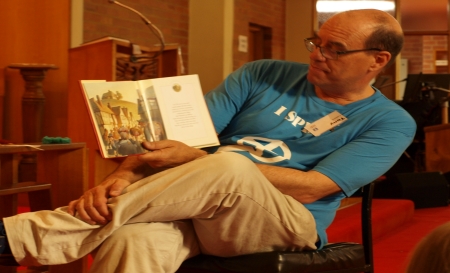 Wet the leader!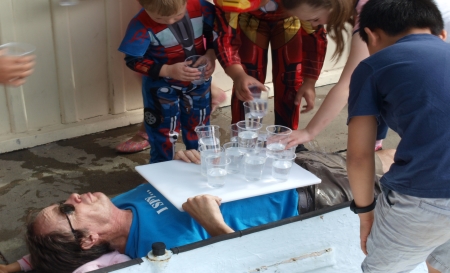 Craft Work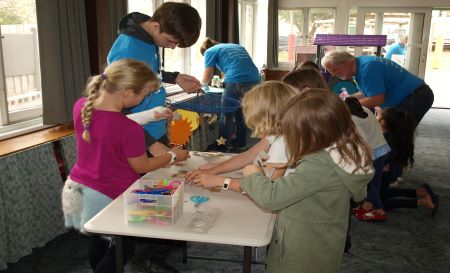 Sarah leads aerobics