Brian Westaway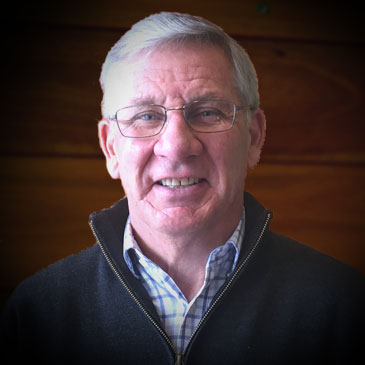 Role
Associate Minister with particular responsibility for St Luke's, Vermont. I was commissioned at St Luke's on Sunday 20 March, 2017
Qualifications
I originally trained in Health Service Management holding a Bachelor of Health Administration from the University of New South Wales (BHA Uni NSW). I worked for 25years in the health sector before taking up studies at Ridley college (Anglican Theological training college in Melbourne) completing a Bachelor of Ministry (B.Min Ridley) and an Advanced Diploma of Theology (AdvDipTh Ridley)
Family:
My wife Judy and I are a second marriage. We have a combined total for 6 Children and 13 grandchildren under the age of 12 with a fourteenth on the way
What are you passionate about?
Seeing people come to know the Lord Jesus as Lord in their lives and then growing and developing in their following of Him.
What are your hobbies? How do you like to relax?
Reading, Golf, meal out with Judy and friends and watching the mighty Cats (Geelong)
Brian's Story
I grew up in a Christian family but didn't come to a personal faith until my teenage years. Since that time I have found that this faith helps me make sense of the world and the things that happen: both good and bad, joyous and painful. It sustained me and my children as we journeyed with my first wife Bev through her battle with breast cancer and her subsequent premature death. It has given rise to celebration as I have been blessed by the love and encouragement of my current wife and closest confidant Judy. Throughout all God has been good, faithful and trustworthy for which I am immensely grateful. I desire as an Associate Minister at St Alfred's with primary responsibility for St Luke's, Vermont for others to experience this joy and peace of believing, putting their faith and trust in Jesus, growing and being empowered in their lives through the indwelling of the His Spirit.